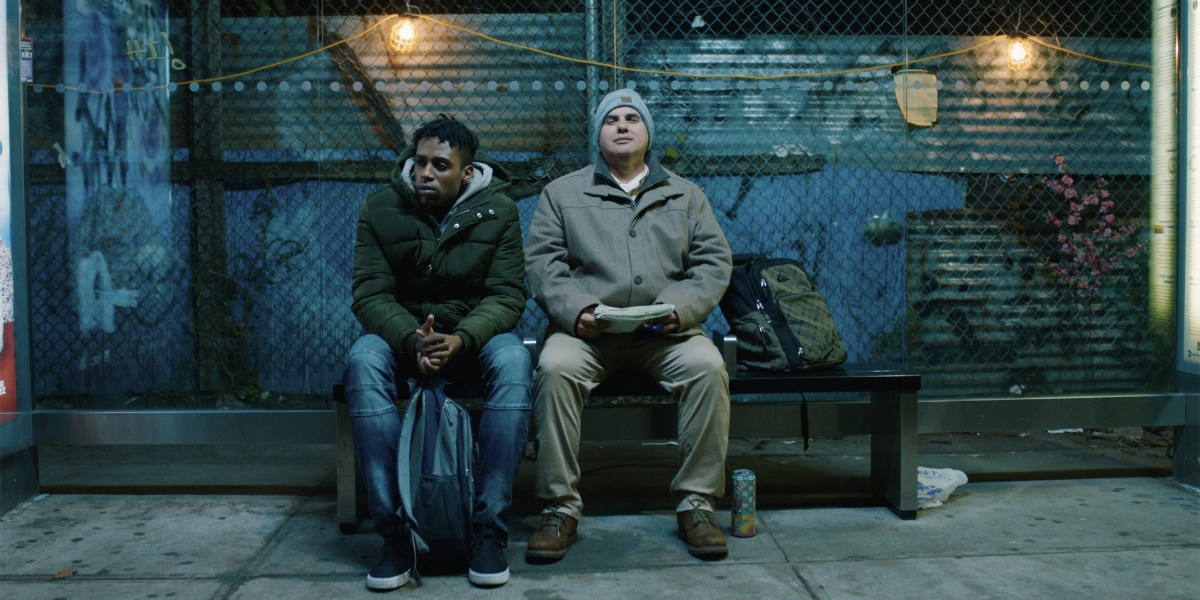 The Vero Beach Film Festival is back with Films, Food and Fine Wines to celebrate the Fifth Festival, June 9-12, 2022, all around Vero Beach.

The weekend event, ranked among the Top 100 Film Festivals in the world and hailed as "The New Summer Sundance," will continue its mission of pairing talented filmmakers with curious audiences seeking new voices and fresh perspectives.
"We have chosen 75 films from more than 250 that were submitted to us this year, " said David Yakir, president of the festival board. "We are especially excited to bring films that played at the Sundance, Tribeca and World Cannes Film Festivals right here to Vero Beach."

They include:
"CALENDAR GIRLS" — Premiered at the Sundance Film Festival: Florida's most dedicated dance team for women over 60, shaking up the outdated image of "the little old lady" and calling for everyone to dance their hearts out, while they still can.
"THE TERRITORY" — Premiered at the Sundance Film Festival: A network of Brazilian farmers seizes a protected area of the Amazon rainforest, while a young Indigenous leader and his mentor must fight back to defend their land. Executive Producer Darren Aronofsky ("The Swan" and "The Wrestler").
"BLIND AMBITION" — Official selection at the Tribeca Film Festival: Four friends conquer the odds to become South Africa's top sommeliers, after escaping starvation and tyranny in their homeland of Zimbabwe.
"DELIVERING HOPE" — Winner at the Cannes World Film Festival: Kevin Kline tries to raise awareness for children battling cancer by becoming the first person to run Alaska's treacherous Dalton Highway in winter – but it turns out to be much more than he bargained for.
There will be a film that was nominated for an Academy Award:
"FEELING THROUGH" — This coming of age story follows a homeless teen and his encounter with a DeafBlind man who needs help getting home in the middle of the night. Executive producer, actress Marlee Matlin.
There will be some films that were shot right here in Florida:
"THE BUBBLE" — A portrait of the fastest growing "town" in the U.S. – the Villages in Florida – which offers everything a retired person's heart could desire – but at what cost?
"GET A NEW DREAM – THE DENNIS WALTERS STORY" — Dennis Walters thought his golf career was over when an accident left him paralyzed from the waist down, but that didn't stop him from reinventing himself and being inducted into the World Golf Hall of Fame. Narrated by Jim Nantz and featuring Tiger Woods, Jack and Barbara Nicklaus and Gary Player.
"MARCUS" — Marcus, who struggles with mental illness, gets unexpected news and an opportunity to right old wrongs, make amends and overcome his greatest obstacle – himself.
Very special events will include one of the most famous films of the Silent Film Era:
"Safety Last!" starring the legendary star Harold Lloyd, which will be presented by his granddaughter, Suzanne Lloyd. "Worst To First," a film about the rise of New York City DJ Scott Shannon, will be presented by executive producer John McConnell of Vero Beach and Scott Shannon. And "Saturday Morning Cartoons" will feature the sons of the animator behind "Betty Boop," "Popeye" and "Casper The Friendly Ghost" classics.
Ballet Vero Beach will present a special "Dance For Film" presentation. The Substance Awareness Center of IRC will present the film, "The Addict's Wake."
The film festival will also bring back the popular "Wild and Scenic" environmental film shorts, student films and films made by members of the Vero Beach community. The filmmakers will join the audience at the screenings and gather for panel discussions.
After a long day of films, there will be parties every night, including the always sold out vintner dinner on Wednesday, June 8; and a 1980s dance party on Saturday night, June 11, celebrating the 1980s music in "Worst To First." Passes are available today!